Coaching Leaders to Extraordinary Results in Business and Life
Unlocking Potential in Individuals, Teams & Organizations
Contributing World-Class Leadership Development, Organizational Culture, and Success, Since 2009
Live and Virtual Solutions Customized for You to Achieve Your Best Results in Business and Life
COACH
Kristi Staab is the founder of Kristi Staab Enterprises, a global leadership development and organizational culture  consulting firm. Kristi coaches C-Suite executives, business leaders and decision-makers, entrepreneurs, fast-tracking millennials, peak performers, and their spouses, too. She uses time-tested methods, cutting-edge science and research, and industry-leading tools, training, and assessments, in order for her clients to succeed at the highest level.
CONSULTANT
As an expert in leadership development and organizational culture, Kristi works with leaders at every level within Fortune 500 companies, family-owned businesses,  entrepreneurial start-ups, local governments, colleges and universities, and non-profits. She works across a wide range of industries including gaming, healthcare, automotive, financial services, telecommunications, and more. Kristi partners with organizations including American Express, State Farm, Rakuten Super Logistics, City of Las Vegas, and Henkel.
SPEAKER
Inspiring leaders at every level to achieve extraordinary results in business and life is what Kristi does – both Live and Virtually. Kristi takes the time to get to know your industry and business,  capturing the collective essence and uniqueness of the audience, while customizing an experience whereby people connect with the message, get challenged by the status quo, and are inspired to push forward to their next level of success.
Kristi calls Las Vegas, Nevada home. When booking your next meeting, conference, or convention in Las Vegas, make sure to include Kristi's Keynote, to enroll, engage, and inspire your organization's attendees. Keynotes are also available as breakout or training sessions.
Leading and Succeeding in Business and Life
Develop Your People, Grow Your Business and Increase Your Profits
In today's environment of constant change, frequent disruption, and certain uncertainty, leaders are tested daily with engaging their teams, resolving stakeholder needs, and finding satisfaction, let alone success, in business and life.
The health, economic, values, and strategic challenges are intricately linked to the people they lead, their stakeholders, and even themselves.
When leaders are clear on their values, have a solid vision, and live and lead with intention and more on purpose, they bring about meaningful cultural and personal transformation – with all of the measurable benefits that brings to the organization overall.
Executive Coaching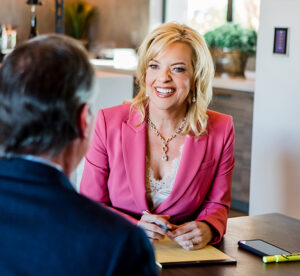 When Everyone's Relying on You, Who Can You Rely On? 
 Whether you're looking for executive, leadership, or entrepreneur  coaching, Kristi has your back, can see through your BS – and your blind spots – and will work with you to customize and implement a strategic path forward, bringing about new levels of success for you, in business and life. Executive coaching with Kristi will accelerate your desired results. 
 Kristi approaches coaching as an awesome duty and responsibility, taking your aspirations, results, and success both seriously and personally. Having coached professionals for over 25 years, she is a master at providing a safe, comfortable, and confidential space – and judgment-free zone – for you to do the individualized work necessary to take you from where are today to where you want to be faster. 
 How Executive Coaching Accelerates Your Desired Results:  
Enhanced level of self-awareness
Better informed decision-making
Unsurpassed accountability to reach your goals
Provides an unbiased and objective outside perspective
Leads to optimal performance in the areas that matter most to you
LEADERSHIP CONSULTING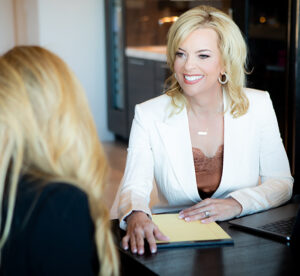 With Everything on your Plate, Can You Afford to be the de facto Leadership & Culture Expert? 
As leaders, we don't like to delegate. We think that if we handle it, it will get done right – the first time.  
 With as quickly as things continue to shift today, investing in an expert to develop and manage your leadership development and organizational culture transformation strategy for you will increase your employee engagement, expedite results, and sustain over time – saving you time, money, energy, stress, and frustration in the near term and long term.  
Understanding every culture is unique, Kristi works with leaders to  discover and engage what matters most inside their organization – people's values, beliefs, and behaviors. After an initial diagnosis, Kristi provides leaders with the customized solutions, resources, and implementation necessary to empower their people, perform at their best, and achieve their goals – during times of chaos, crisis, and calm. This creates a thriving organization that takes care of the needs of its all stakeholders and is sustainable over time, bringing about new levels of success in business and life, much faster than if  were to go at it alone.  
KEYNOTE SPEAKING
What's the MOST Important Takeaway? 
Messaging is more important than ever. We are being inundated with more messages everyday – and the number will only to continue to increase. With all the ways in which people are  absorbing information – factual or otherwise – your organization's key messages to employees may be getting lost in the shuffle.  
In order to ensure your employees, clients, and other key stakeholders, partner with a speaker (or spokesperson) like Kristi who's storytelling will break through the clutter and get your most important message across.  
Kristi lives Las Vegas, Nevada. When booking your organization's next event in Las Vegas, make sure to include Kristi's Keynote to enroll, engage, and inspire your organization's attendees. Keynotes are also available as breakout or training sessions.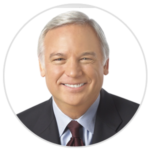 "Kristi's high energy and her positive approach informs, motivates, and inspires. She is one speaker who literally rocks the room with fresh ideas and insights. If you're looking for an innovative approach to leadership, sales, or life, then I highly recommend Chief Rock Star Kristi Staab."
Jack Canfield, America's #1 Success Coach
Chicken Soup for the Soul®
"Powerful. Visionary. Beautiful. Kristi has a way of connecting with all different kinds of people. To hear them all just express such gratitude for what she's helped them accomplish in their lives just shows how versatile and how magical she is."
Melisa Eichbauer, General Manager
Findlay Volkswagen Henderson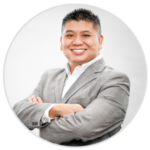 "Kristi is a genuine rock star. She knows where the stories blend together and even more masterfully, how to blend the leadership trainings with the stories that we hear. She opened us up, taught us how to overcome adversity, and to look into the future and create something much bigger in the world. It felt like she was speaking to us individually because the topics she spoke about were so personal, so deep – and, she was so vulnerable. Very thankful for you Kristi."
Jason Chan, Vice President of Sales & Marketing
Rakuten Super Logistics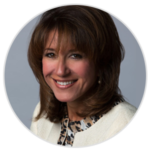 "I feel energized. I feel empowered. I'm ready to make some important changes in my life, which will help me grow personal and professionally. I would encourage anyone else who is looking to pivot, better themselves, or better their teams to give Kristi serious consideration. She's the perfect landing spot for us to be able to make those changes. This would be extremely helpful for C-Suite leaders."
Ellen Schned, President
EJS Entertainment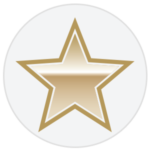 "Kristi has vision and insight. She has amazing fortitude and foresight. If you're thinking about doing it, stop thinking. Just do it. It absolutely is life changing. It's a game changer. It's inspirational. And what you learn, what you experience is not something you're going to find anywhere else. She really is a rock star!"
Paula Eylar-Lauzon, President
Lauzon & Associates
Executive Coach, Consultant and Speaker
Leadership Development & Organizational Culture Expert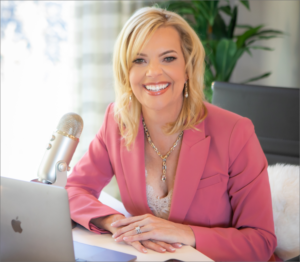 "Success is more than just more! It's about getting what you truly want,
for you where you are in your business, relationships, money, and health right now."
~ Kristi Staab
For 30 years, Kristi has been developing individuals, teams, and organizations to excellence in the areas of leadership, sales, and success – helping them be more, do more, and achieve more. Driven by her passion to help individuals from around the globe transform into purposeful, impactful, and positively influential leaders.
Prior to starting her own leadership consulting business in 2009, Staab was a proven rock star leader in Corporate America. As a 20-year veteran of leadership, sales, advertising, and marketing within the sports, music, and entertainment industries, she built a successful and thriving career by climbing the corporate ladder, generating hundreds of millions of dollars in revenue, earning her Executive MBA from the University of Arizona, and receiving multiple leadership and sales accolades and awards – including Cable Advertising Bureau Sales Manager of the Year National Finalist.
Kristi's clients include Fortune 500 companies, family businesses, entrepreneurs, governments, non-profits, sports teams, and others across a wide variety of industries. She is a Resource Speaker for Vistage, the world's largest executive coaching organization for small and midsize businesses, sharing her expertise in values-based leadership and values-based culture. She was a featured author in two Amazon international bestsellers, Success University for Women in Leadership and Success University for Women in Business. She was also a featured speaker at TEDx, in Chennai, India.
Staab earned her Executive M.B.A. from the University of Arizona and has a B.A. in Journalism, with an emphasis in Telecommunications, from the University of Northern Colorado.
Kristi lives in Henderson, Nevada, a suburb of Las Vegas. She is actively involved in serving her community as a member of Las Vegas Bowl Executive Committee, the Vegas Executive Women's Council, and W.I.S.E. Las Vegas (Women in Sports & Events). Kristi is also leadership facilitator for the Henderson Chamber of Commerce Leadership Henderson community leadership program.